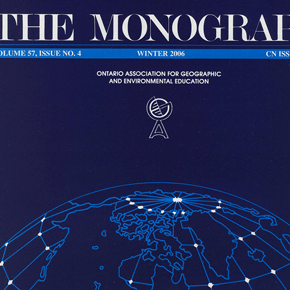 The Monograph is the journal of the Ontario Association for Geographic and Environmental Education, a subject area association. It strives to provide materials useful to secondary and elementary school teachers of Geography and its cognate disciplines.
ISSN: 0048-1793
Publisher: Ontario Association of Geography and Environmental Educators
Website: www.oagee.org
Editor: Gary Birchall gbirch@cogeco.ca
Services Provided
Print brokering, mailing services, subscription renewals, online ordering.