Part-time executive directors are either overpaid to stuff envelopes or underpaid to advise boards on governance issues.

-Adam Becker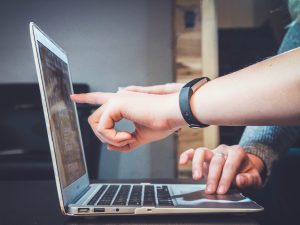 An Association Management Company can be the single best resource of small to mid-sized non-profits. We provide any and all of the services you would expect from a fully-staffed office, but you save on overhead by sharing staff and equipment resources with our other clients. Even better, you gain access to the expertise of professionals outside of your organization who can provide you and your board with strategic, educated and unbiased advice on everything from basic best practices to unforeseen complex issues.
Essentially, an AMC is the experienced full-time team your association deserves, but can't necessarily afford. In addition, we are not only here to make sure that your day-to-day activities run smoothly, but also to help you thrive in a diverse and challenging nonprofit environment.
Becker Associates has been an integral part of the Canadian Software Testing Board for the past 6 years. They help us offer the service our members expect. We have complete trust in them.

– Gary Mogyorodi, President – Canadian Software Testing Board
Becker Benefits
Reduction in overhead expenses: Access to resources and tools that may otherwise be unavailable.
Access to a full-time staff of professionals with over 100 combined years of non-profit related experience.
Maintain an organizational history with a management team that continues to work for you as volunteers change.
One point of contact. Becker Associates handles your finances, membership lists, and all relationships with subcontractors and suppliers. You call one number to get answers to any question.
Customized consulting or project services when you need them. Our network of contract workers can be brought online quickly to serve your evolving or temporary needs.
Be freed from the demands of managing human resources. We handle hiring, training, and ensuring policies and procedures are followed.
Timely responses to member inquiries: Your community won't have to wait for a volunteer to get back to their e-mail or voicemail.
Staying on the leading edge of developments in legislation and technology to ensure your association is always up to date, in compliance and running most effectively.
30 years of journal and print production experience.
Find out more about how Becker can benefit your association by calling us at (416) 538-1650 or getting in touch below.