Boards will change,
but Becker Associates will always be here.
Our Consulting Services
Governing and managing nonprofit organizations and associations is difficult with volunteers and a small staff. Inherent challenges mean that to get the job done, you need outside help.
Becker Associates consulting services give cost effective solutions for non-profit organizational challenges. Our approach focuses on creating lasting change and building capacity so that staff, board members and volunteers are more effective in implementing visions and missions.
Board Alignment and Training
Boards can lose momentum in implementing plans due to the annual challenge to create continuity from one board team to another, and to introduce new board members to the organization. We provide a unique 3 hour training and facilitation tailored to your particular needs and struggles. Combining essential board training and a facilitated discussion on board dynamics, culture, goals, and concerns, the outcome is a solid set of priorities for the next board term.
Strategic Planning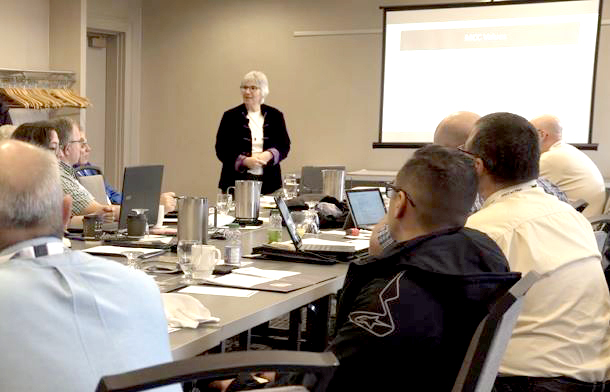 Strategic planning is a key best practice for any non-profit organization and a basic responsibility of your Board. And it has been shown that organizations that plan for the future are more resilient in the face of change, are healthier and more successful. Boards, that do not have clear vision for the future, can easily lose a connection to their stakeholders and lose sight of their central purpose. Our approach emphasizes collaboration, dialogue, success and implementation.
We get to the heart of your community to understand the environment and what key stakeholders think about your organization, programs and services
We ensure a broad based consultation process to make sure all voices are heard
We focus on alignment of core components of your organization to create an effective board team.
We facilitate board retreats that are fun and engaging and that inspire action by volunteers
We produce reports that guide and direct future action and that allow for monitoring progress
Membership Surveys
Crucial to an association's effectiveness is the appreciation and understanding of the experiences, needs and opinions of its members. Successful organizations have a pulse on the heart of their membership. We create clear and reflective surveys to assess the needs of your members.
Communication and Marketing Strategic Planning
What is your message and how do you communicate with your membership? Marketing and communications strategies promote growth, and stability. We create marketing and communication strategies to enhance and rejuvenate your message to your members.
Community building and Group Process
Often non-profit organizations or associations must seek input and collaboration via larger group process to answer a specific challenge or issue facing the community. We design group processes that:
Engage people at a deep level of their knowledge and experience to resolve a thorny and contentious issue;
Build or repair relationships among key stakeholders in the community to create consensus and a unified vision for the future;
Cultivate a deep listening of others in a safe and respectful environment to enhance understanding.
Parliamentarian Services
We act as parliamentarian for your annual general meeting or any other large group meeting that requires knowledge of Roberts Rules of Order.
Here is what people are saying . . ..
During our Strategic planning session, Christina's strong communication skills were evident. She facilitated the discussion with tact and sensitivity, ensuring that everyone was involved and that all opinions were heard and respected. She provided very effective follow up and prepared a thorough report at the end of the session which then became the basis for our five year Business and Communication plan. Her enthusiasm for the Strategic Planning Process inspired and motivated the participants."
– Brenda Scott, Past President Georgian Bay Folk Society.
Lovely to have met you the other day at your fabulous and excellent Board Alignment workshop at Brock! Thank you so very much for driving in from Toronto to deliver such an terrific workshop. Your presentation was clear, enlightening, empowering, very helpful and engaging! In our discussions, I heard some wonderful, positive comments from my colleagues that will help serve me in my role as the MusCan secretary and in our collaborative work on this board.

-Jane Leibel, Secretary, Canadian University Music Society
Since bringing Becker Associates on board there has been an overwhelming improvement to our financial state, more cohesiveness and greater accountability in our Board processes and procedures, and an overall increase in efficiency of tasks.

-Heather McCafferty-Leger, Past President of the Archives Association of Ontario
Find out how Becker can help your organization by calling us at
(416) 538-1650 or get in touch below.