Web Development and Hosting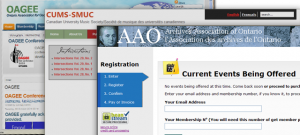 We develop cus­tom solu­tions that match your inform­a­tion and work­flow needs from mem­ber­ship renew­als to con­fer­ence administration.
Event and con­fer­ence organization/online registrations
Web-site man­age­ment and search engine optimization
Broad­cast email
We can help you identify best prac­tices for devel­op­ing, or redevel­op­ing, a site, how to ensure vis­it­ors to your site get the clear impression of what you do!
For a look at some of our recent projects, please check out our blog.
Contact us to find out how we can help.