Five Serious Questions to Ask Yourself When Considering a Cloud Solution
For nonprofits struggling to find ways of doing things and maintaining or sharing records, cloud computing offer great solutions. Making use of the internet as part of service delivery and managing the organisation is essential. With the growing number of services, some offerings can seem like no-brainers, but the reality is they often may not meet your organisation's requirements for security, privacy, redundancy, and integration.
Solutions such as DropBox and Google Drive have become essential for sharing files, are easy to integrate into existing workflows, and do not require much review in terms your governance and business requirements. For Software as a Service (SaaS) offerings such as event registrations, accounting, file archiving, and customer relationship management (CRM) databases, decisions to move to the cloud must be made with more critical questions in mind. When cost and low technical knowledge thresholds are clear positives, other issues are often forgotten.
As a non-profit, you must consider the best interests of the organization and these interests go well beyond cost. When gathering information from your members, you are responsible for ensuring that data is secure and managed in way that is in line with your constitution. You are also responsible for ensuring the organisational history is maintained securely for both sustainability and compliance purposes.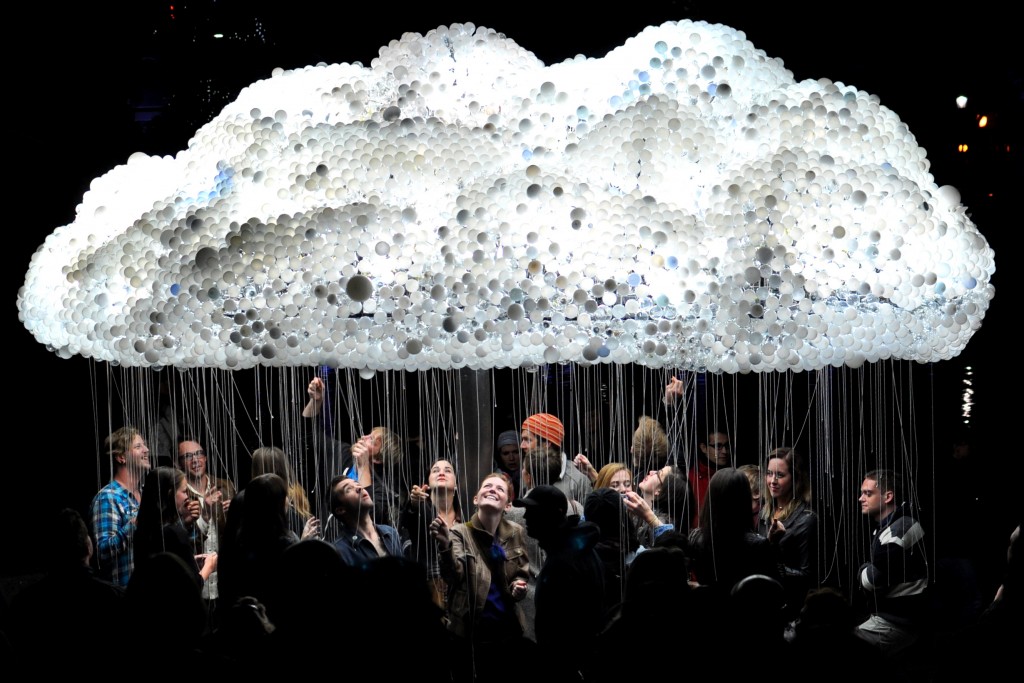 (Photo by Doug Wong)
Consider the following issues when looking at cloud offerings:
Information being managed securely with a clearly published privacy policy.
The service has clear and easy ways of contacting support if you have a question.
There is redundancy if the service fails or goes bankrupt? What if you decide to leave for another service provider?
The solution provides integration with your existing mission-critical systems.
It works with your existing governance obligations, business requirements, and organisational identity.
Privacy Policy
This is the sina quo non for any service under consideration. Some of the complications around this were covered in my previous blog. But along with privacy and security, it needs to be clear who owns the data and what backups are offered. Even with a solid privacy policy, a company sale could inadvertently put your data into the hands someone else. And, as witnessed with Facebook, Instagram and Google, changes to privacy agreements are almost never in your favour.
Support
Some services only offer email support, which might not be sufficient when you have a mission-critical question or failure of the program. Along with privacy policies, the company you are dealing with should have clear contact information for the major modes of communication: phone, email, support community forum, and an postal address. Not having most of these published on their site is a red flag that you might have problems getting support down the line.
Redundancy
Do you have plans for a service failing or disappearing? If you are lured by a free service, are you prepared for the day the developer is no longer interested in supporting the program? Even Google has retired more than 70 of its offerings over the years; many of them after large communities already invest their time and energy in integrating the offering into their daily lives and businesses. This can be the loss of a valuable investment and result in severe damage to your brand, and the relationships you have painstakingly built-up over years.
Integration
Integration is becoming much more important in cloud options, but is still mostly under the purview of API developers and other software programmers. When you are trying to build your community, information on all the activities your members are involved in is important. Does a cloud solution offer historical analysis of event attendees coupled with membership history? Does your payment gateway update access for member-only documents or articles? Does the solution allow you in-depth data analysis across many years for all members? Do event registration and all the content that is related to your conference program integrate seamlessly onto your website?
Governance and Business Rules
Does the cloud solution fit with your governance requirements and business rules, or do you have to adapt/change your rules, or double-check frequently for violations. New focus on accountability means auditors are now frequently asking about data storage. In example: is your data password protected, on closed networks, and backed up regularly? Guaranteeing how your data is managed is more difficult if data servers are located around the world in jurisdictions that are not subject to the same laws as your organization.
Making use of the internet for computer and service offerings is the way of the future, but in this wild-west era of offerings, it is important, particularly for non-profits, to carefully consider many factors; not just costs. As non-profit leaders and board members, it is in fact your fiduciary duty to the organisation to ensure the long-term security and viability of operational data.
How We Deal with Integration
As the CTO at Becker Associates, I have devoted much time to understanding this over the past several years. We integrate event programs and registrations with websites, membership databases with e-mail API and payment gateways in a way that meets sound business logic and the privacy concerns of our clients. This is no small feat and we've been lucky to have the diverse requirements of multiple non-profit clients to use as working examples while improving our systems. We've managed to do this for them and continually reduce the cost by increasing automation and giving volunteers more control over setting up registrations themselves. Still, these solutions are not cloud-based as we've found in the current marketplace that it's difficult to retain the control, compliance and reliability your organisation needs with the options available.
Being able to choose among systems that meet all your needs while making the most of security, adhere to your organisational requirements, and delivery value to your members is not easy. It is likely not something that small to medium-sized non-profits can tackle on their own with limited time, expertise and financial resources. Where to start? Any decision should consider the five key issues before cost is factored in.
 —–
If you've been struggling with fractured systems and are considering a cloud solution of part of your operations, give us a call at (416) 538-1650 or contact your Becker Association Manager.